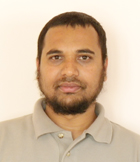 Mohammed Shafiulla is working with Software industry for more than 15 years . Along with work , like to help people in various ways by providing economic support towards small mico businesses and also helps Students in their Studies. He has passion to help the society in what ever the possible ways he can. Deserving people should get the benefits to move out from the poverty and improve their economic condition.

Wiserfriend has evolved various innovative ways to initiate and to promote voluntary action in slum areas,on Education, Health, Women Empowerment Environment...

Wiserfriend has an objective to provide effective assistance to weaker sections of society in various ways by developing their economic skills,motivating them in getting their right place in the society mainly in terms of education.