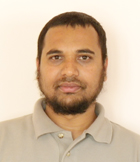 Mohammed Shafiulla is working with Infosys technologies and part of social consciousness initiative group. He was a community service club co-ordinator during his tenure in Hewlett Packard since the group started.HP Community service group helps people in various ways by providing support towards education. He has actively participated in almost all the programmes during HP days.

Wiserfriend has evolved various innovative ways to initiate and to promote voluntary action in slum areas,on Education, Health, Women Empowerment Environment...

Wiserfriend has an objective to provide effective assistance to weaker sections of society in various ways by developing their economic skills,motivating them in getting their right place in the society mainly in terms of education.